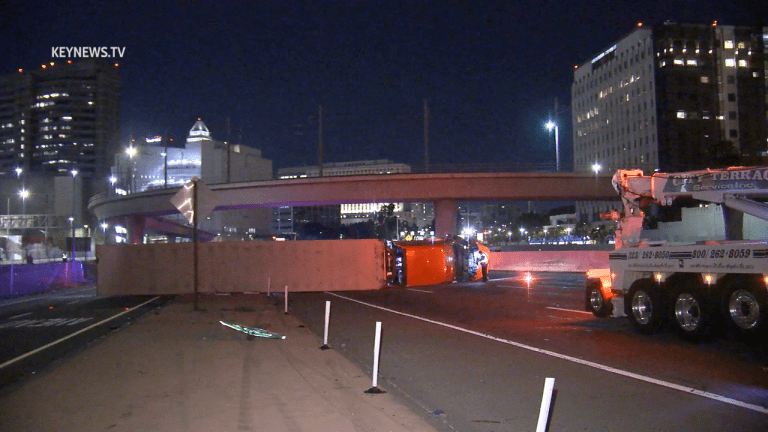 Big Rig Overturned on 101 Freeway in Downtown Los Angeles
CHP, LAFD responded to an overturned big rig blocking Southbound 101 Freeway lanes early Monday morning.
Los Angeles: A big rig overturned Monday, Mar. 22, 2021, at approximately 2:00 a.m. on the Southbound 101 Freeway at the Alameda exit. California Highway Patrol responded along with the Los Angeles Fire Department to a big rig with a box trailer on its side blocking lanes. The driver of the truck was un-injured in the crash. CHP allowed traffic to pass in the #1 lane. The Alameda exit was closed as well while crews worked to upright the big rig. The Sig alert was in effect until approximately 6:00 a.m. per CHP estimations at time of incident.
​
Zak Holman Senior Photojournalist, Key News Network