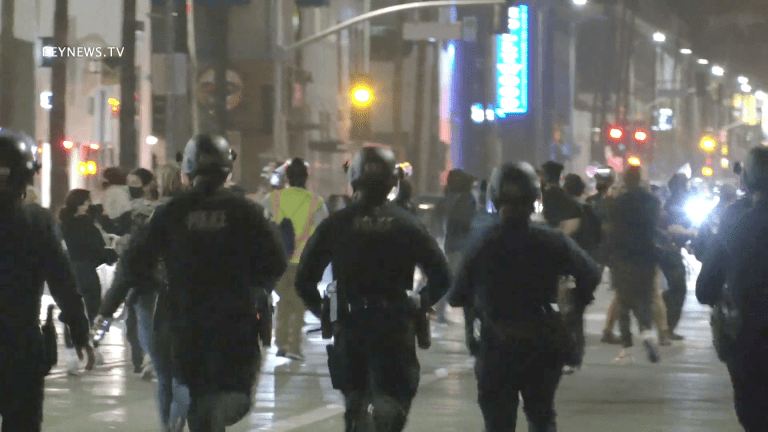 Black Lives Matter Memorial / Protest in Hollywood
Police declared protest an unlawful assembly later in the night after a memorial gathering for Daunte Wright.
Los Angeles: On Thursday night, Apr. 15, 2021, at around 8:00 p.m., about 150 people gathered at the intersection of Sunset Boulevard and Vine in Hollywood. The crowd set up candles and a memorial in front of the Chase Bank at the location for Daunte Wright, who died Sunday after being fatally shot by a female officer during a traffic stop in a Minneapolis neighborhood.
The crowd later walked around in the streets of the Hollywood area. Key News video footage captured memorial fights breaking out- a person getting knocked out, police in riot gear, and police forming scrimmage lines pushing protesters back. The protest was declared an unlawful assembly by the Los Angeles Police Department at 11:00 p.m. The crowd dispersed around 11:15 p.m.
​
Keith Johnson Photojournalist, Key News Network