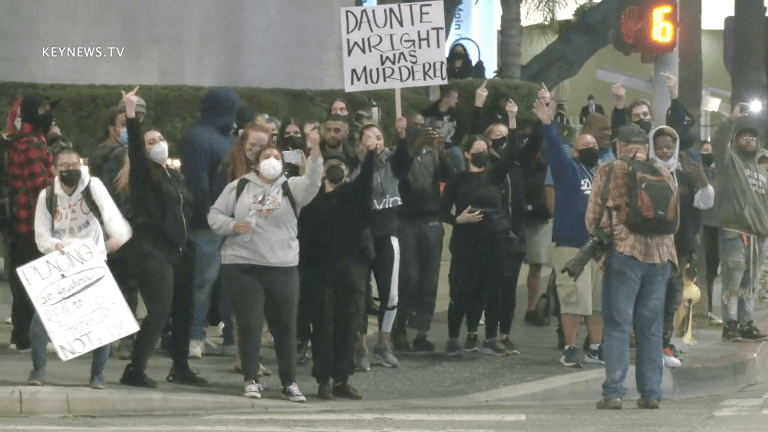 Black Lives Matter Protesters Take to the Streets of Hollywood
BLM protesters were in the streets of Hollywood Saturday night protesting the shooting of Daunte Wright.
Los Angeles: On Saturday, Apr. 17, 2021, Black Lives Matter protesters gathered at Sunset Boulevard and Vine just before 8:30 p.m. to march and protest the shooting of Daunte Wright. Protesters marched around the Hollywood area including Hollywood Boulevard. The Los Angeles Police Department was seen following the group as they walked about two miles around the area. LAPD left after the march and protesters were seen giving police the middle finger.
​
Keith Johnson Photojournalist, Key News Network