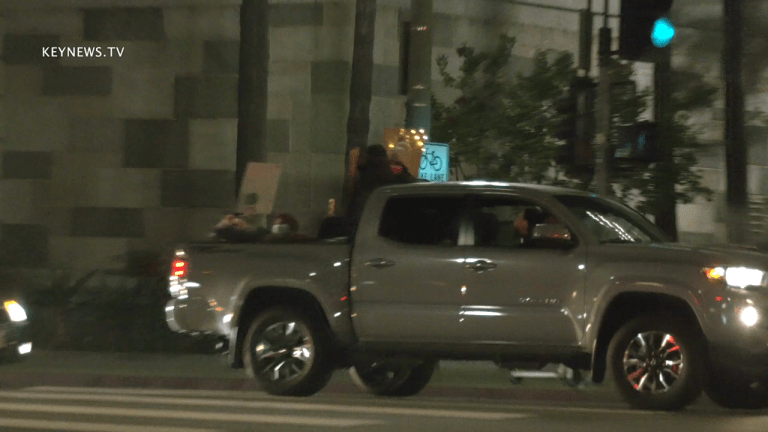 BLM Protest Convoy for Jacob Blake in DTLA
Officer not charged in Blake shooting, BLM protest with vehicle convoy in DTLA.
Los Angeles: On the heels of the news release that the Kenosha, WI, officer who shot Jacob Blake will not face criminal charges, Black Lives Matter organized a convoy protest in Los Angeles Tuesday night. At around 9:00 p.m., the protestors took to their vehicles to help contain the spread of Covid, and drove peacefully through downtown. LAPD was present for the protest.
​
Keith Johnson Photojournalist, Key News Network