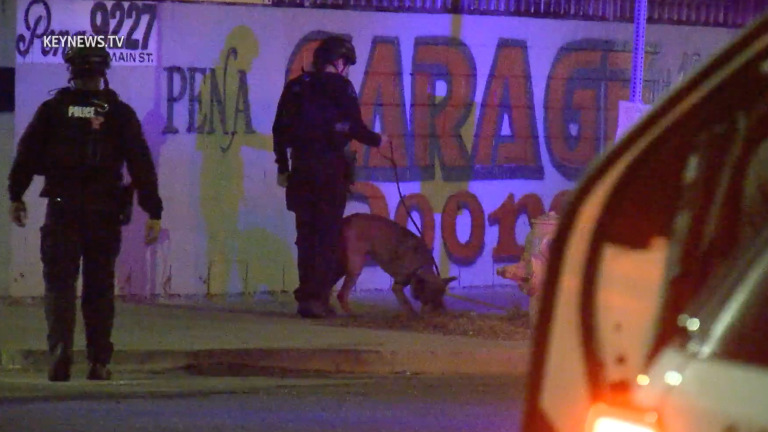 Broadway-Manchester K-9 Search for Suspect
LAPD deployed K-9 units to help in the search for man with a gun Thursday night.
Los Angeles: A man with a gun was hiding from police Thursday, evening at around 8:00 p.m. LAPD Southeast Division officers called for K-9 units to respond for a search near the intersection of 93rd and Main. The man was located after an hour long search by K-9 officers. A weapon was recovered from the scene. LAFD paramedics transported the suspect with unknown injuries to a local hospital.
​
Zak Holman Photojournalist, Key News Network