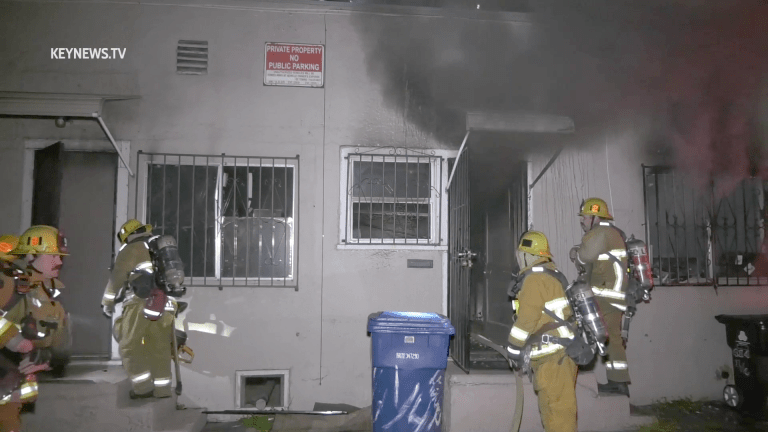 Bungalow Fire in Boyle Heights
Firefighters were able to contain the fire damage to one unit on the 400 block of Camulos Street early Sunday morning.
Boyle Heights: Around 1:00 a.m. Sunday, Mar. 14, the Los Angeles Fire Department responded to a fire on the 400 south block of Camulos Street. When LAFD arrived at the location, heavy smoke and fire was showing in one unit of the one-story row of bungalows. Firefighters fought the flames in offensive mode and were able to contain the damage to one unit, according to LAFD Battalion Chief Luis Aldana. Approximately 30 firefighters achieved knockdown in 15 minutes. There were no injuries to firefighters or civilians. Arson was at the scene investigating.
​
Jack Reynolds Photojournalist, Key News Network