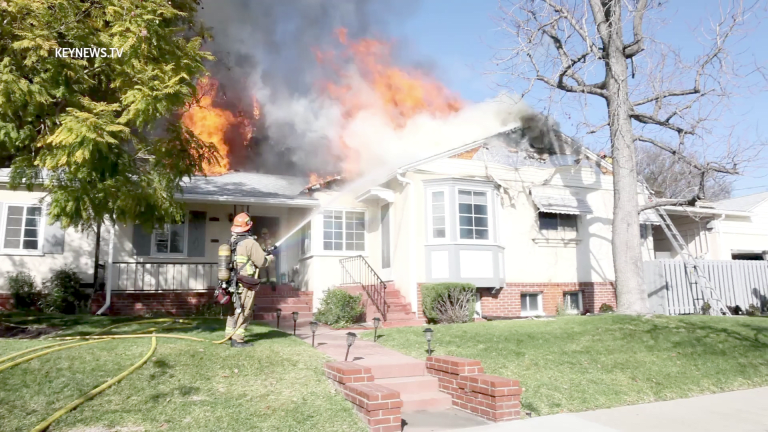 Burbank FD Battled Structure Fire with Intense Roof Flames
Firefighters extinguished flames that were burning through the roof of a one-story home on Delaware Road.
Burbank: Just before 4:30 p.m. Friday, March 26, 2021, Burbank Fire Department responded to the 500 block of Delaware Road for a reported house fire. Responding engines reported smoke showing while en route to the fire and requested two additional engines to be added. Upon arrival, firefighters found a one-story home with an attached garage with heavy fire through the roof in multiple locations. Firefighters were able to control the blaze in approximately 25 minutes. No injuries were reported.
​
Edward Tovmassian Photojournalist, Key News Network