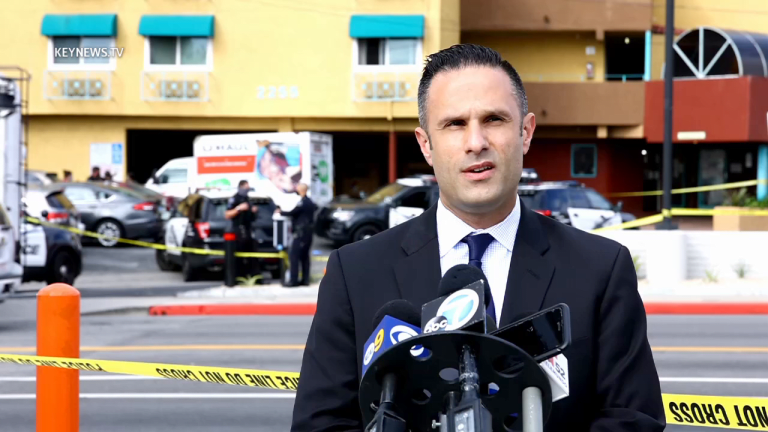 Burbank Officer Involved Shooting Press Conference
Burbank Police Sergeant gives update on the officer involved shooting that occurred at the Quality Inn early Monday.
Burbank: According to Burbank Police Sergeant Emil Brimway, "This morning at approximately 4:45 in the morning, officers responded to a call for service of a young child who was wondering in the Quality Inn and appeared to be unsupervised. Upon their arrival, officers contacted that child, and later came into contact with another male who was seated inside of a vehicle. During the interaction with the male inside the vehicle, an officer involved shooting did occur. Officers immediately requested paramedics to respond to the scene. The subject was transported by the Burbank Fire Department to a local trauma center where he has since succumb to his injuries. Neither the officers nor the young child were harmed during the incident. A loaded firearm was recovered at the scene, and related to the male who has since succumb to his injuries."
​
Edward Tovmassian Photojournalist, Key News Network