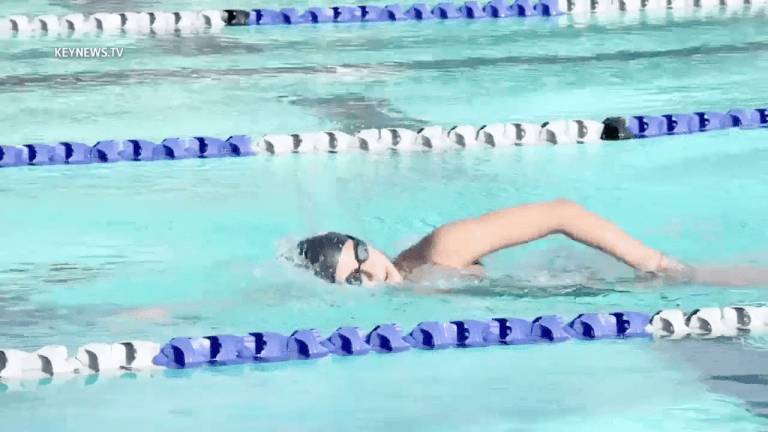 Burbank Swimmer Edie Markovich Outswimming Hunger
15-year-old Edie Markovich swam 44000 yards to raise awareness, food, and donations for the fight against hunger.
Friday, Mar. 12, 2021: Edie (pronounced E.D) Markovich, a 15-year-old Burbank swimmer, swam continuously for 25 miles in 11 hours and 27 minutes at the Verdugo Aquatic Center in Burbank to raise food, money, and awareness for the fight against hunger. Markovich began her 25 mile swim at 5:30 a.m. and swam continuously, only stopping for food and water, until 4:57 p.m., when she completed the 25 mile swim. Markovich swam a total of 44000 yards. Non-perishable food items were dropped off by community members at the pool, and will be donated to the Burbank Temporary Aid Center (BTAC). Markovich is also accepting monetary donations through her website outswimminghunger.com. All monetary donations will be given to the Los Angeles Food Bank. Fellow swimmers also showed their support by making donations to swim in the lanes alongside her.
​
Edward Tovmassian Photojournalist, Key News Network