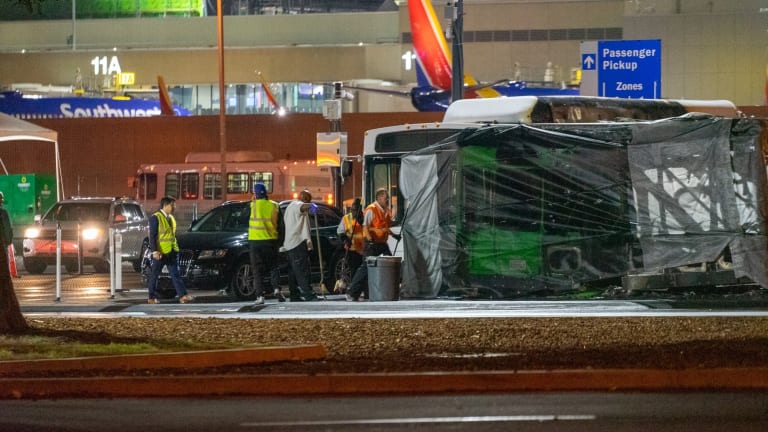 Bus Fires Cause Temporary Closure of LAX-it Facility
Two propane-powered bus fires at LAX are under investigation.
LAX: At 9:27 p.m. Saturday, Dec.21, 2019, Los Angeles Fire Department quickly responded to 9610 S Sky Way, where two large, empty, propane-powered passenger buses were on fire at the LAX-it facility where passengers depart the airport via Uber, Lyft and taxis. The flames threatened and caused damage to a third bus parked nearby, according to LAFD.
​
​​
It took 25 firefighters to extinguish the flames in less than 20 minutes. The facility was temporarily closed due to emergency operations, but has partially reopened. The cause of the fire remains under investigation, but LAFD assures the public that "there is no reason to consider the fire suspicious at this time."
​​
​​
There were no injuries reported, and no subsequent hazards identified according to LAFD. Uniformed LAX staff was on hand to assist those departing the airport.
​
Andrew Loera photos, Key News Network