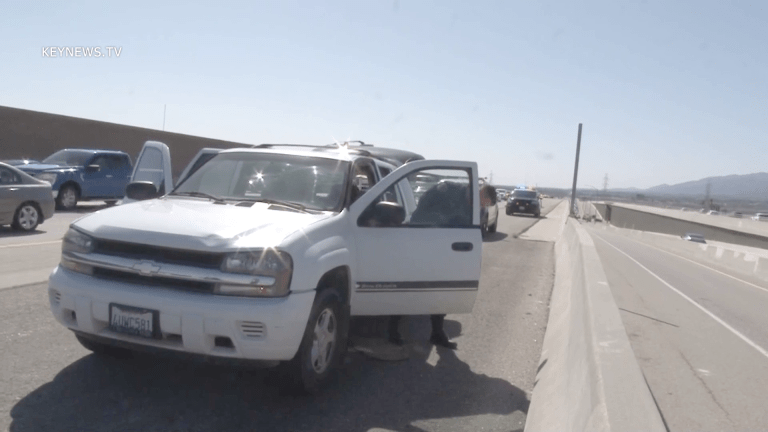 California Highway Patrol Baldwin Park Pursuit Termination
Pursuit ended with male driver taken into custody without incident Wednesday afternoon.
Baldwin Park: On Wednesday, Mar. 31, 2021, California Highway Patrol was in pursuit of a vehicle for an unknown reason that ended with the driver finally stopping and then taken into custody without incident just after 3:00 p.m. The chase involved an SUV with a trailer attached traveling at slow speeds, and at times speeding up on the 210 Freeway. The male driver has not been identified at this time.
​
Nathan Wilking Photojournalist, Key News Network