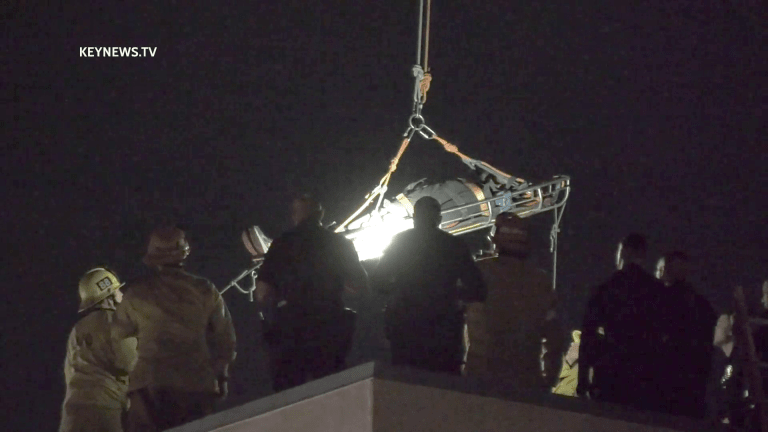 CBS Studio Center Trespasser Apprehended
A man was apprehended after trespassing onto the property of CBS Studio Center on Radford Avenue Wednesday night.
Studio City: At approximately 11:30 p.m. Wednesday, June 9, 2021, the Los Angeles Police Department responded to call on the 4000 block of Radford Avenue at the CBS Studio Center involving a male trespassing on the property. LAPD found a male on a rooftop and requested Los Angeles Fire Department for a possible jumper. LAFD inflated bags and set ladders around the rooftop to see if the male would come down. LAPD airship advised ground units that the male was lying on his stomach and were able to apprehend the male. A litter basket was used to remove the male from the rooftop. He was transported to a local hospital for unknown injuries. The scene was cleared at 1:00 a.m.
Andrew Gonzalez Photojournalist, Key News Network