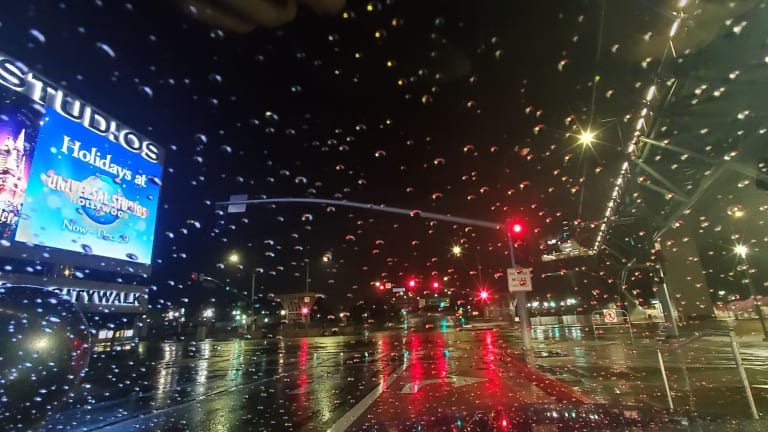 Chance for Heavy Rain in SoCal for Wednesday
Rain is back in the forecast with chance of thunderstorms.
Los Angeles, CA: Rain is back in the forecast for another wet morning commute with showers expected in the afternoon along with a slight chance of thunderstorms, according to the National Weather Service. Rain may be heavy at times with a temperature around 60 degrees.
​
Winds are expected to be around 15 mph. A Flash Flood Warning is in effect for the affected fire burn areas which are the Cave burn area in Santa Barbara County, and the Maria and Easy burn areas in Ventura County.
​
​
Moderate to heavy rainfall is expected later today, especially near thunderstorms.
Residents in and near burn areas are urged to take the steps necessary to protect their property as stated on alerts.weather.gov.
​
Andrew Loera photos, Key News Network