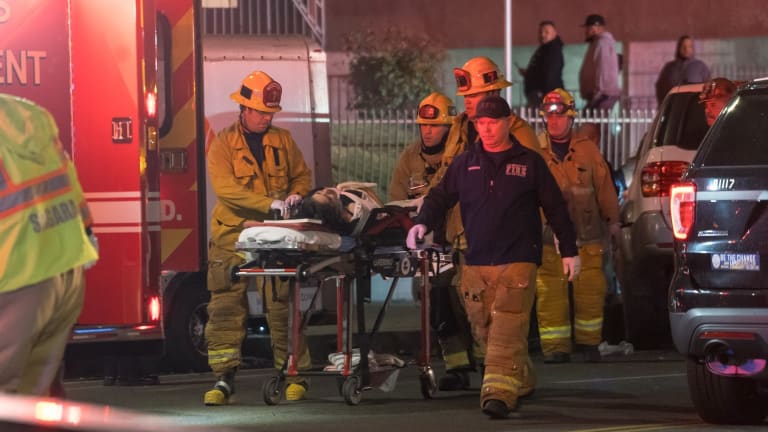 Child Dead, Mother Arrested for Murder in North Hills DUI Head-On
Mother arrested for murder after child is pronounced dead after DUI head-on.
North Hills: A mother was arrested for murder last night after being transported to a hospital for injuries resulting from a DUI head-on, according to LAPD. One of her three children, reportedly a 4-month-old twin, was pronounced deceased at the hospital after the high speed collision resulted in injuries to the mother, all three children, and driver of the other vehicle. The accident occurred last night at 11:54 p.m. on the 15200 block of W Nordhoff Street in North Hills. LAPD were first on scene and transported the three children in two separate police vehicles to the hospital. Los Angeles Fire Department were also on scene extricating an adult from one of the vehicles. Both adults were transported to the hospital by LAFD. On Tuesday, LAPD confirmed the identity of the mother as Irlanda Sanchez, 22-years-old, who was suspected of driving under the influence.
Read more details of the accident here.