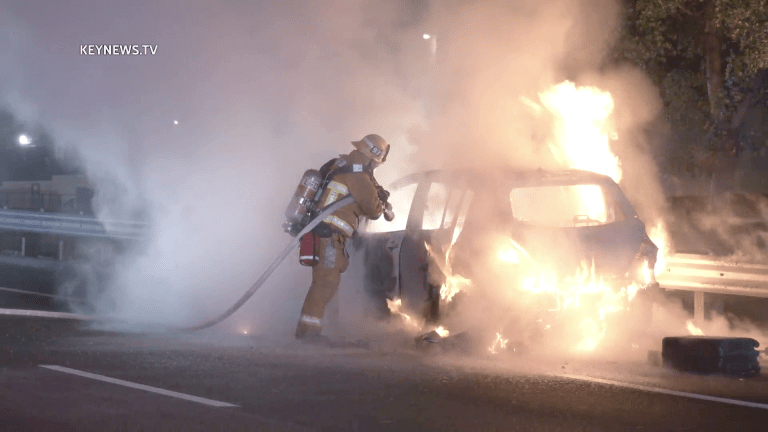 CHP Pursuit Ends with Driver's Vehicle Engulfed in Flames
CHP officers pursued a vehicle early Saturday morning that ended with the vehicle engulfed in flames and the driver transported to a local hospital.
Los Angeles: Around 3:30 a.m. Saturday, June 5, 2021, California Highway Patrol pursued a vehicle that went past flair patterns on the freeway in the Santa Fe Springs area. CHP used spike strips to try and stop the vehicle at the 101 Freeway and De Soto. The vehicle traveled east back on the 101 Freeway where the vehicle began to spark at the Winnetka off-ramp. There were flames in the vehicle before the driver exited. The Los Angeles Fire Department responded to extinguish the vehicle fire and transported the suspect to a local hospital.
Keith Johnson Photojournalist, Key News Network