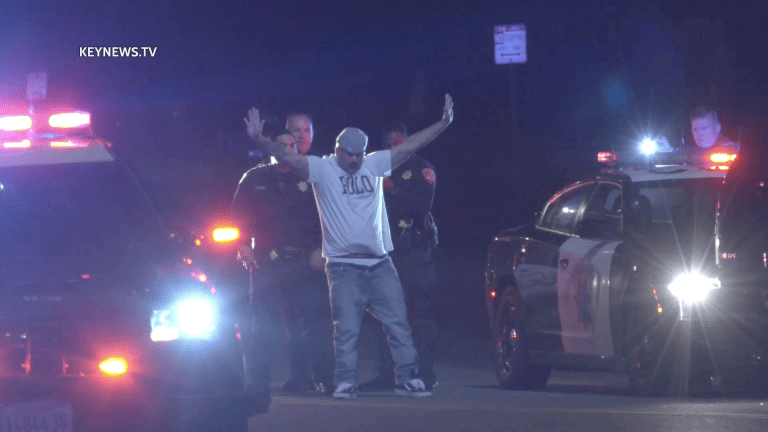 CHP Pursuit from Newhall to Santa Fe Springs and Back, Driver in Custody
CHP pursuit ends with the driver in custody after PIT maneuver on Fifth and Hubbard Street early Sunday morning.
Los Angeles: Early Sunday morning, June 6, 2021, California Highway Patrol units were in pursuit of a possible stolen car out of San Fernando City Police Department. Suspect led units to the Newhall area then south on the 5 Freeway in the area of Commerce. He returned to the city of San Fernando and was PIT maneuvered on Fifth and Hubbard Street. Suspect was returned to SFPD custody .
Keith Johnson Photojournalist, Key News Network