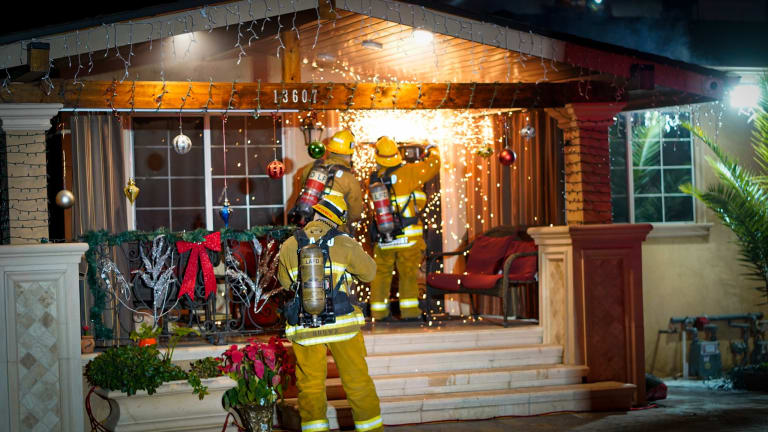 Christmas Tree Fire in Valley Glen Home
Firefighters called to a Christmas tree fire in a one-story home extinguished flames quickly.
Los Angeles: A call came out at 12:11 a.m., Jan.12, 2020, for a Christmas tree fire on the 13000 block of W Erwin Street in Valley Glen. When Los Angeles Fire Department arrived, the tree was fully engulfed in flames in a single room of a one-story home. It took 26 firefighters just 16 minutes to extinguish the flames, saving the rest of the home from damage.
​
​​
​
No injuries were reported and the cause is not known at this time. Loss estimate is undetermined.
Andrew Loera photos, Key News Network
​