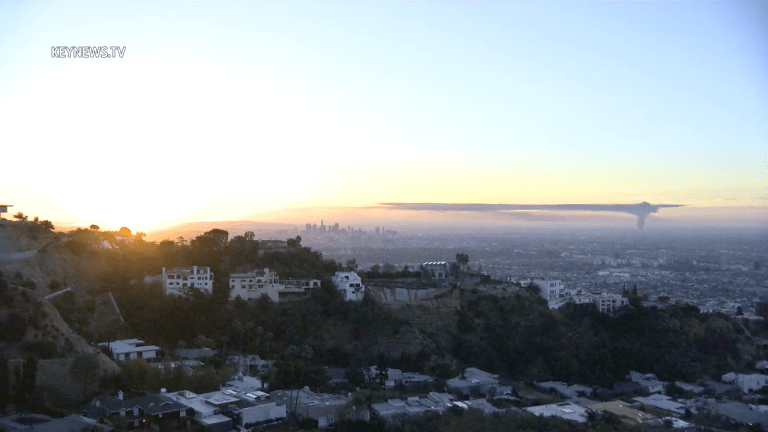 Compton Fire Time-Lapse Looking South From the Hollywood Hills
Early morning Compton fire sent a huge smoke plume into the sky that could be seen for miles.
Los Angeles: Footage shot from the Hollywood Hills looking south to the Compton fire that started in an industrial area spreading through H&H Pallets and affecting an adjacent bus yard. The fire was reported around 4:45 a.m. near Santa Fe and Weber Avenues, creating a huge plume of black smoke that could be seen for miles. Firefighters from the Compton, Long Beach and Los Angeles County fire departments worked hard to keep the flames from spreading past the perimeter.
​
Zak Holman Photojournalist, Key News Network