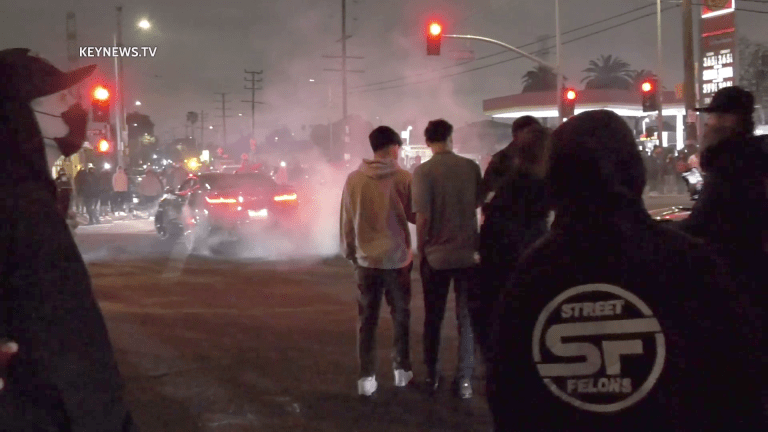 Crowd Surrounds Westmont Street Takeover Thursday Night
Callers to 911 reported street takeovers near Century Boulevard and Vermont late Thursday night.
Westmont, Los Angeles County: At approximately 10:30 p.m., Thursday, Apr. 22, 2021, Los Angeles Fire Department and Los Angeles Police Department received calls regarding multiple street takeovers near West Century Boulevard and Vermont. Callers to 911 were saying people were ejected from vehicles, but when LAFD arrived on the scene, they were unable to locate any victims. The cars were in the intersection with a crowd of onlookers until the sound of sirens quickly scattered the crowd and the cars involved in the takeover.
​
Jack Reynolds Photojournalist, Key News Network