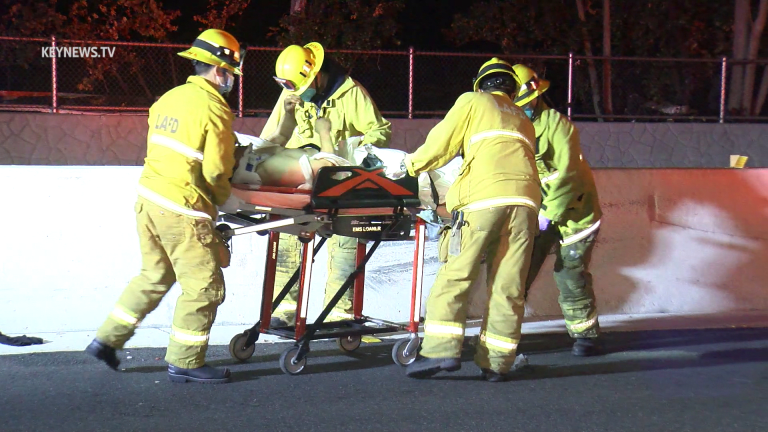 Cypress Park Man Struck on 110 Freeway
Man struck by vehicle on the 110 survives with serious injuries.
Witness SOT at end. A man was struck by a motorist on the 110 Southbound at the Avenue 26 exit this morning at 1:00 AM. The man was transported in critical condition to a local area hospital by LAFD. The motorist stopped, and was suffering from glass wounds to his hand. CHP is handling the investigation.