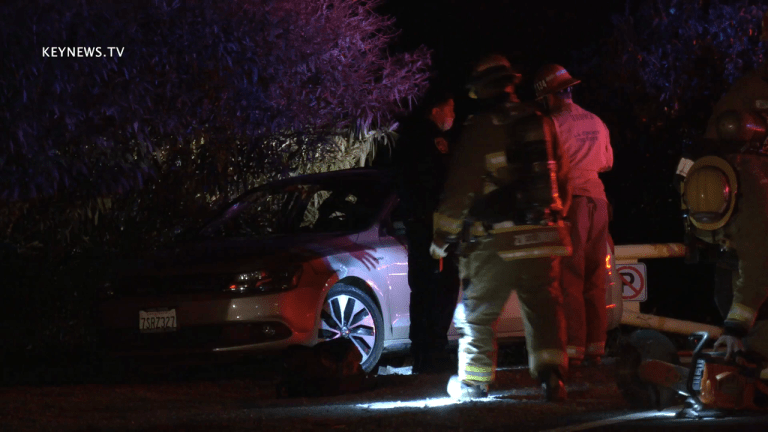 Deceased Person Found in Properly Parked Burning Vehicle
CHP is investigating suspicious vehicle fire on Topanga Canyon with deceased person inside.
Los Angeles: On Thursday, Feb.18, at 12:33 a.m., Los Angeles County Fire and California Highway Patrol responded to an auto fire with reports of a trapped victim on Topanga Canyon north of Pacific Coast Highway, Malibu. When CHP arrived, they found one person beyond medical help in the vehicle that was engulfed in flames. CHP did not observe any signs of a traffic collision, and the vehicle was pulled to the side of the road parked properly. CHP declined to be interviewed at the scene. They said it will take time to investigate the incident.
​
Keith Johnson Photojournalist, Key News Network