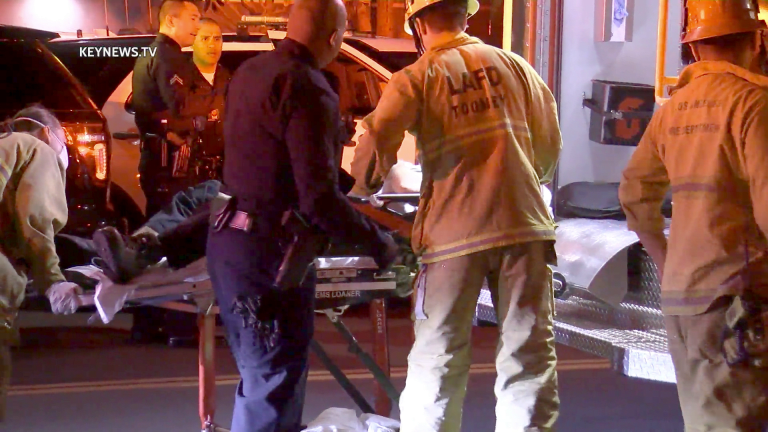 Delivery Driver Victim of Vehicle Theft, Stabbing in Koreatown
A food delivery driver had his vehicle stolen, then was stabbed by a transient in Koreatown early Tuesday morning.
Koreatown: Officers responded to a call of a stabbing on the 400 block of South Virgil Avenue around 3:45 a.m. Tuesday, Aug. 10, 2021, to find a food delivery driver who had been stabbed and his vehicle stolen.
The stabbing and vehicle theft occurred near the intersection of 4th and Shatto Place. The victim's vehicle, a silver SUV with Florida plates, was located near the intersection of 3rd and Virgil, and the victim was located near the intersection of 4th and Virgil.
According to the Los Angeles Police Department, the victim left his engine running as he went to make the delivery. Upon returning to where he had left his vehicle, he discovered it was stolen. The victim observed a male teenager in the area who was the same male who had been observed by the victim on a prior day loitering around the victim's vehicle and casing it.
The victim opted to confront the teenager believing he was somehow involved in the vehicle theft, according to preliminary information from LAPD. Upon confronting the teenager, an uninvolved male transient approached the victim and stabbed him in the abdomen.
The victim was transported by Los Angeles Fire Department paramedics to a local hospital where he is currently listed as critical but stable, according to LAPD. 
LAPD Olympic Division is handling the investigation.