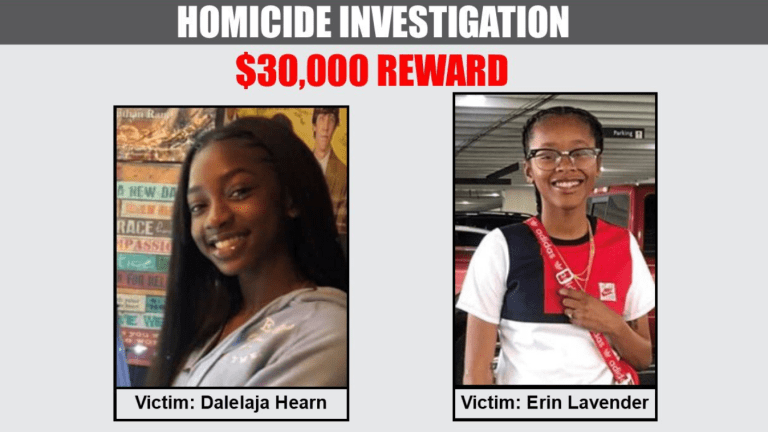 Detectives and Family Ask for Public's Help to Find Killers
Suspects sought in the shooting deaths of Dalelaja Hearn and Erin Lavender.
Los Angeles: Detectives are searching for the suspects involved in the shooting deaths of 17-year-old Dalelaja Hearn and 19-year-old Erin Lavender. According to the Los Angeles County Sheriff's Department's website, Dalelaja and Erin were sitting in a parked vehicle outside a residence, along with three other individuals, when two suspects approached - one firing into the vehicle on the driver's side. One of the individuals in the car with Dalelaja and Erin, drove to a local hospital after noticing they had been struck by gunfire.
The incident took place Sunday evening around 8:50 p.m., December 15, 2019, on the 20300 block of Alvo Avenue in the City of Carson. Detectives are asking for help from the occupants of that vehicle to contact investigators "with any information that they may have seen or can provide, to help shed light on the circumstances of this heinous incident."
On Wednesday, January 15, 2020, a combined reward of $30,000 was announced by Sheriff Villanueva and Homicide Bureau Detectives "for any information leading to the arrest and conviction of those responsible for Erin and Dalelaja's murders."
Mayor Albert Robles, from the City of Carson, is also pleading for the public's help for any information.
Anyone with information about the murders are encouraged to call Sheriff's Homicide Bureau at (323) 890-5500. To remain anonymous, call "L.A. Crime Stoppers" at 800-222-TIPS (8477), or use the website. http://lacrimestoppers.org.
​
​
​
​