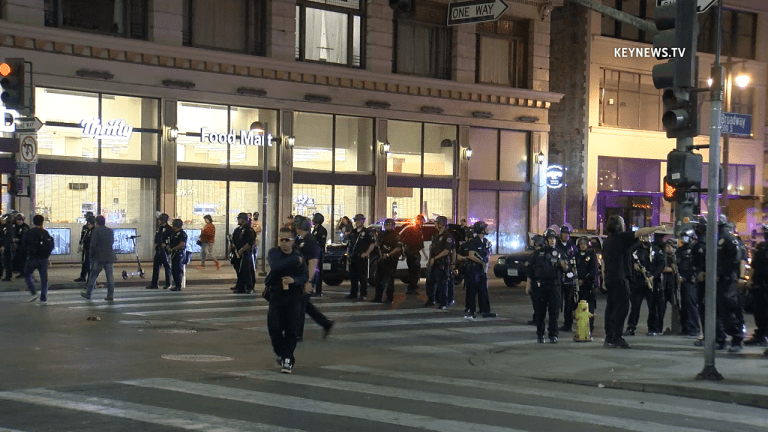 Dodgers World Series Victory Celebration Sparks Looting, Arson in DTLA
Dodgers victory celebration turned into arson and looting on the streets near Staples Center.
Los Angeles: On Tuesday evening, October 27, 2020, the streets of downtown Los Angeles came alive with celebration for the Dodgers World Series victory. While many fans celebrated responsibly, others took advantage of the celebration to wreak havoc on the streets around the Staples Center. About 500 officers were deployed to the streets to try and restore order, according to LAPD. A tree and dumpster were set ablaze, an MTA bus was vandalized, and some stores were looted. LAPD officers were reported to have been assaulted with rocks and bottles. Fireworks were also being set off in the area. According to Chief Moore, some officers suffered minor injuries, and several people were arrested. By around 1:00 a.m. Wednesday morning, the chaos of the night showed signs of slowing.
Andrew Loera video, Key News Network