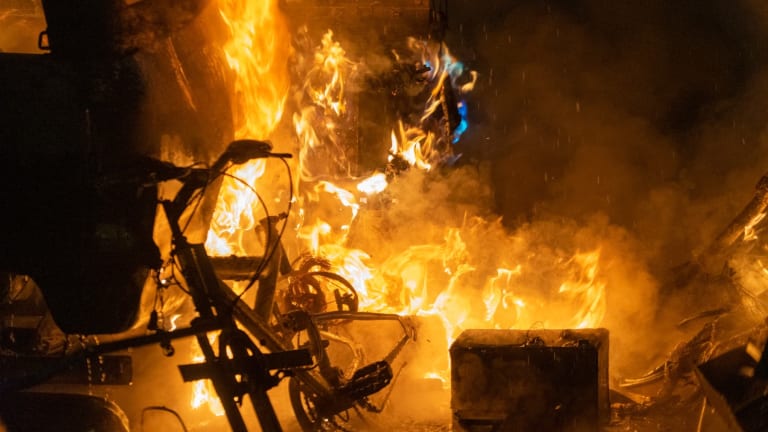 Dog Dies in House Fire, Owner Severely Burned
Homeowner severely burned after his hillside home caught fire, killing his dog.
Los Feliz, CA: At 9:47 a.m., a 27-year-old male resident of a two-story descending hillside home near the 25th block of Evans Street sustained severe burns after the top floor of the home became fully engulfed in flames. The victim was immediately assessed by paramedics and transported in serious condition to a local area hospital. It took LAFD roughly 20 minutes to extinguish the blaze enough for a primary search inside the hot, smoke-filled house where firefighters found and rescued an unresponsive, non-breathing canine. LAFD worked tirelessly in an attempt to resuscitate the animal, but proved beyond medical help and the dog unfortunately was pronounced dead at the scene.