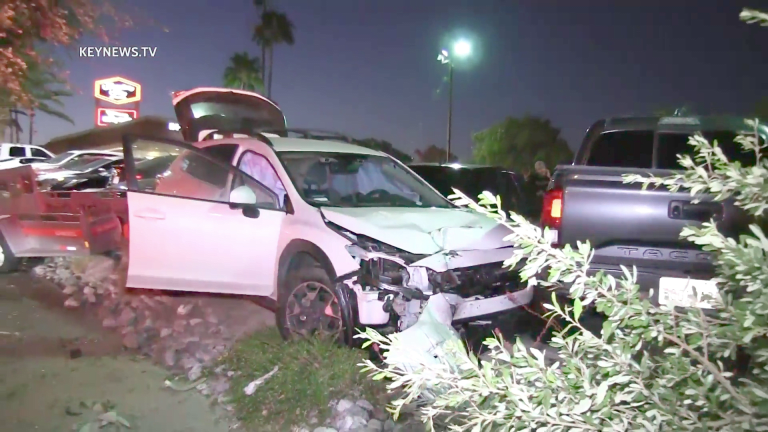 Driver Collides with 6 Vehicles Parked at In-N-Out Burger in Santa Clarita
A driver collided with six parked vehicles Monday night in the parking lot of the In-N-Out Burger on The Old Road.
Santa Clarita: Around 9:27 p.m. Monday, July 5, 2021, a driver collided into a tree and six vehicles parked at In-N-Out Burger in the 25200 block of The Old Road. Most of the vehicles belonged to In-N-Out employees. An employee of In-N-Out mentioned off-camera that a seizure played a factor.
After the collision, firefighters who were staged at Hampton Inn due to the fires in the area rushed to help the driver across the street. The driver was transported by AMR ambulance in unknown condition to a local hospital. California Highway Patrol officers were at the scene investigating and taking reports from those who were involved. 
Oscar Sol Photojournalist, Key News Network