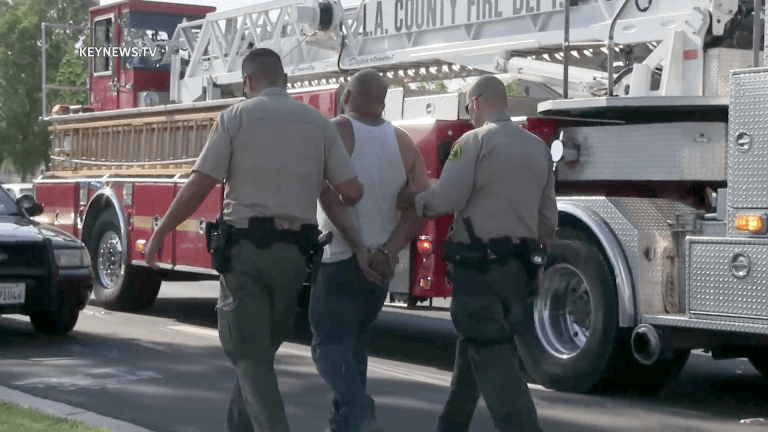 Driver Detained After Vehicle Rollover with Minor Passengers Plows Through Tree, Fence
A driver detained at the scene for possible DUI, rolled over off the roadway, plowed through a tree and fence, then landed at bottom of hillside with children and dog inside the vehicle.
Saugus: A single vehicle with five occupants rolled over off the roadway, crashed into a tree and through a fence, then landed in the hillside below the roadway. Los Angeles County Sheriff's deputies and Los Angeles County firefighters responded to the scene on Newhall Ranch Road and south of Millhouse in Saugus at 5:00 p.m. Friday, Aug. 6, 2021. 
The driver declined medical attention and was detained at the scene for possible DUI. Three minors who were also in the vehicle declined medical transportation. No persons were trapped. Firefighters located a dog who was still inside the vehicle. The dog was observed on a leash ascending the hillside with a firefighter from where the crashed vehicle had landed. The dog appeared to be uninjured and happy to be reunited with the children.