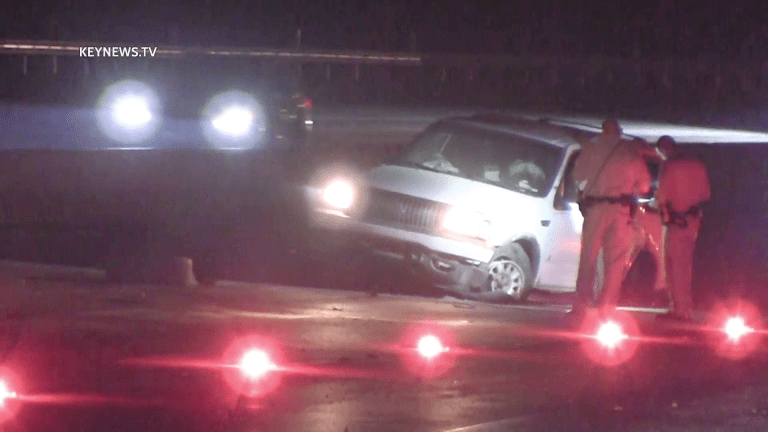 Driver Ejected from SUV After Collision on 14 Freeway
A driver was ejected from an SUV after colliding with a vehicle that had pulled over to the side of the 14 Freeway at Agua Dulce Sunday night.
Santa Clarita: Around 11:11 p.m. Sunday, Aug. 8, 2021, California Highway Patrol and Los Angeles County Fire Department paramedics responded to the Southbound 14 Freeway at Agua Dulce for a two-vehicle collision. The driver of a Toyota had pulled over to clean her glasses when she was impacted on the passenger left side by a white Ford. She said off-camera that she saw a vehicle passing so fast after the impact and she was shocked. She saw the SUV going towards the right shoulder and rollover several times. 
According to CHP incidents page, one vehicle was facing westbound on southbound lanes and one person was laying on the roadway on number two and three lanes. The driver of the Ford was transported by ambulance to a local hospital in unknown condition. A Sig Alert was issued for investigation. After an hour, all lanes were reopened. The incident is under investigation.