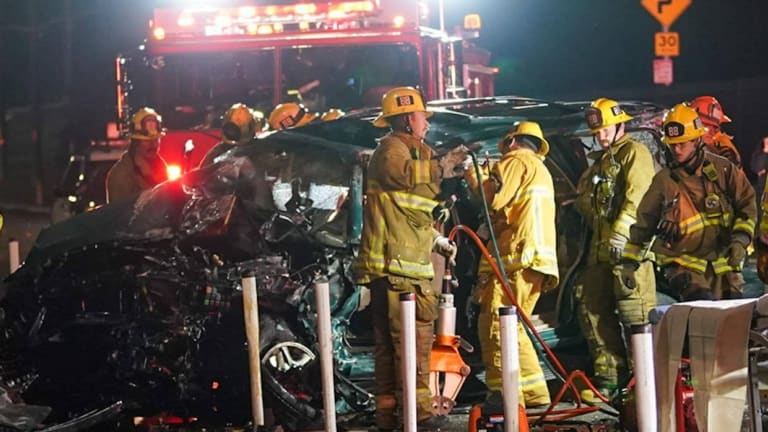 Driver Extricated in Single Vehicle Crash on Mulholland Drive
Driver extricated from vehicle after losing control on Mulholland near the 405 overpass.
Los Angeles: Los Angeles Fire Department responded to a call on Wednesday at 1:25 a.m. of a single vehicle traffic collision on the 15700 block of W Mulholland Drive near the 405 overpass. The single vehicle collision became a physical rescue when the male driver was discovered trapped inside a Lexus SUV. The Jaws-of-Life was used to extricate the driver.
​
The SUV was reportedly traveling along Mulholland and the 405 overpass when the driver lost control, hit part of the corner of the bridge at the location, flipped over, and then landed right side up. No passengers were reported to be inside the SUV.
The male was transported in unknown condition by LAFD to a local hospital. Cause of accident is under investigation.
Andrew Loera Photos, Key News Network