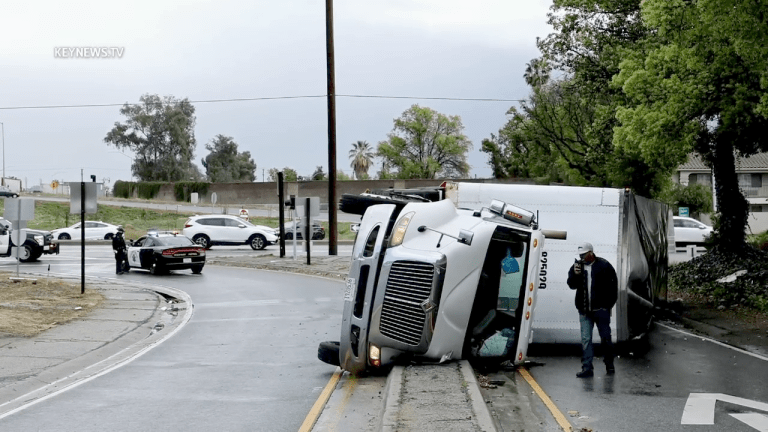 Driver Extricates Himself from Overturned Semi Tractor Trailer in Burbank
Crews worked to upright the overturned semi on the conjoined WB on/off ramps of the I-5 South at Alameda Avenue.
At 12:45 p.m. Wednesday, Mar. 10, California Highway Patrol along with Burbank and Glendale Fire Departments responded to a solo semi tractor trailer that had overturned on the conjoined westbound on/off ramps of the I-5 South at Alameda Avenue. The driver was trapped for a short time, but was able to extricate himself prior to help arriving. The driver was uninjured, and declined transport to the hospital. Heavy duty tow trucks responded to attempt to upright the semi, but were initially unsuccessful due to the 80,000 lbs of cardboard in the trailer. The cargo caused the trailer to partially collapse and tear. The tow truck team plans to use forklifts to remove the cargo prior to uprighting the semi. Both the on and off ramps to the I-5 south at Alameda on the westbound side had been closed for multiple hours.
​
Edward Tovmassian Photojournalist, Key News Network