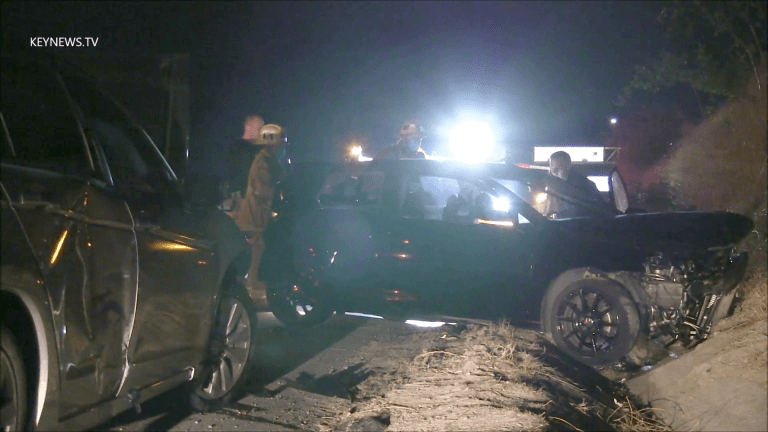 Driver in Custody After 3-Vehicle Collision on I-5 Freeway in Sylmar
3-vehicle collision occurred Friday night on the 5 Freeway at Roxford off-ramp.
Sylmar: California Highway Patrol and the Los Angeles Fire Department responded to a traffic collision at 11:32 p.m. Saturday, Feb.20, involving three vehicles Northbound on I-5 Freeway at Roxford off-ramp - a gray Toyota Camry (sedan), gray Honda Accord (sedan), and a black Volkswagen (coupe). The driver who caused the collision was placed in handcuffs due to not completing/complying with CHP finishing the sobriety test. No injuries were reported. CHP is investigating the accident.
​
Oscar Sol Photojournalist, Key News Network