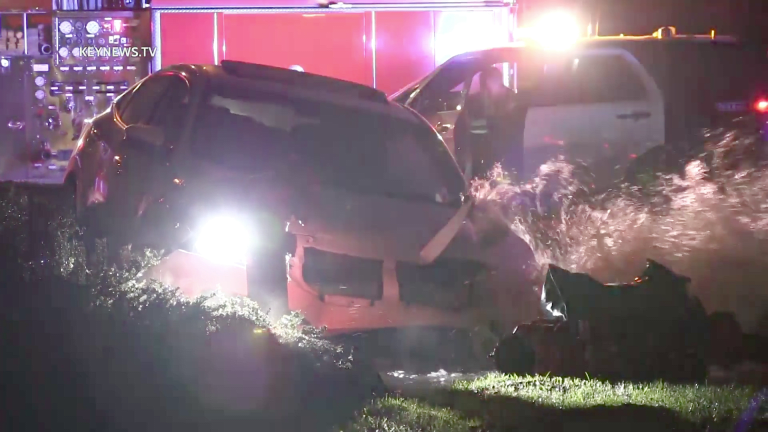 Driver in Custody After Crashing into Fire Hydrant in Newhall
Deputies handcuffed a driver after a collision with a fire hydrant early Sunday morning in Newhall.
Newhall: A driver is in custody after crashing into a fire hydrant early Sunday morning on Marker and Arch Streets. 
When Sheriff's deputies arrived at the scene around 1:00 a.m. Sunday, Aug. 22, water from the damaged hydrant was shooting approximately 30 feet into the air as deputies tried to rescue the driver. Deputies decided to wait for the arrival of Los Angeles County firefighters to shut off the valve. Sheriff's deputies placed the driver in handcuffs at the scene. Per a witness off-camera said the driver was driving at high speeds, about 70 mph.