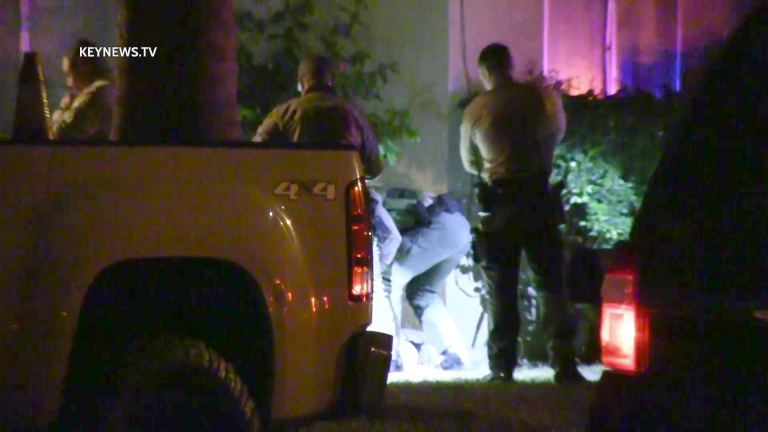 Driver in Custody Following Sheriff's Department Vehicle Pursuit in Newhall
A driver of a vehicle pursued by Sheriff's deputies was taken into custody on Race and 2nd Street early Saturday morning in Newhall.
Newhall: Los Angeles County Sheriff's deputies started a pursuit of a subject driving a red vehicle through surface streets in Newhall around 11:50 p.m. Friday, Aug. 27. The subject abandoned the vehicle on Race Street and 4th Street and then fled on foot toward Race and 2nd Street where he was later handcuffed and taken into custody. It is unknown at this time why the deputies were in pursuit of the subject.