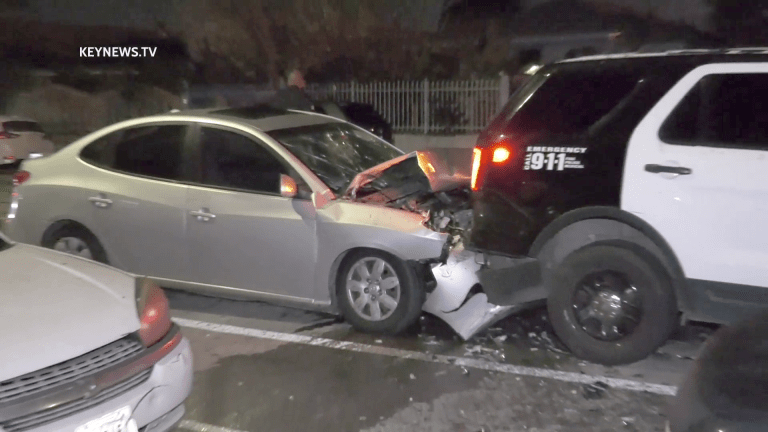 Driver Injured in Collision with LAPD Vehicle (GRAPHIC)
A driver was injured in a collision with an LAPD vehicle that was in pursuit of a shooting suspect early Monday.
WARNING: Video is classified as Graphic Content
Green Meadows, Los Angeles: Around 1:17 a.m., Monday, Apr. 19, 2021, a Los Angeles Police Department vehicle was involved in a collision with a driver while in pursuit of a shooting suspect at East 120th Street and Avalon Boulevard. All officers were accounted for and the victim suffered injuries to his face. The Los Angeles Fire Department responded and treated the victim at the scene.
​
Jack Reynolds Photojournalist, Key News Network
​