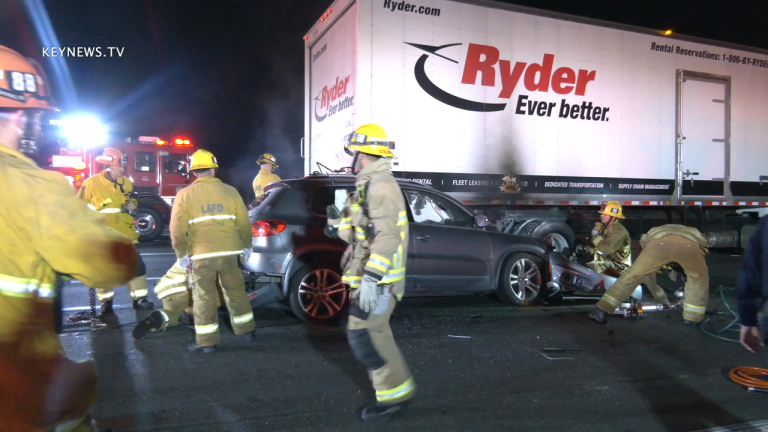 Driver Killed in Collision with Box Truck on 101 Freeway at Van Nuys
LAFD and CHP responded to a fatal collision involving a box truck and passenger vehicle early Monday morning.
Sherman Oaks: A passenger vehicle collided into the back of a box truck on the 101 Eastbound Freeway leaving the sole occupant of the vehicle (approximately 30-40 year old male) dead at the scene, according to the Los Angeles Fire Department. There were no other patients. The 101 Eastbound at Van Nuys Boulevard remained closed while CHP conducted the investigation.
According to California Highway Patrol West Valley Division Officer Casey Ramstead at the incident, CHP received a call around 1:50 a.m. of a truck stopped in the #4 lane and then a few minutes later, CHP received a report of a collision involving the box truck- that a car had run into the box truck.
Authorities have arrested the box truck driver on suspicion of DUI, according to CHP.
​
Keith Johnson Photojournalist, Key News Network