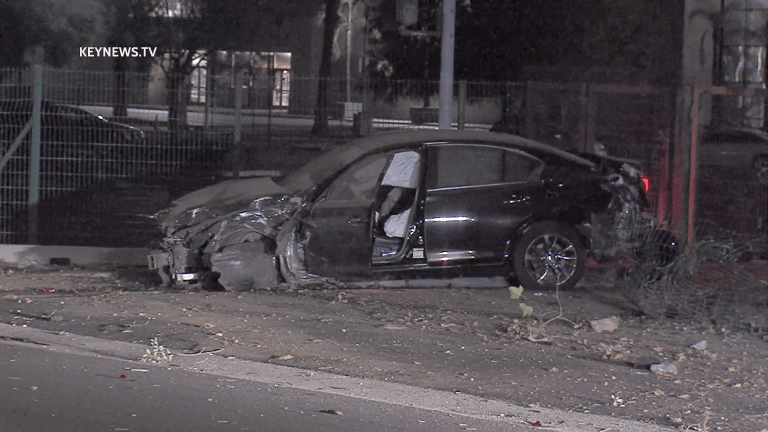 Driver of Single Vehicle Crash Foot Bails from Scene
A driver took off on foot from the scene of a vehicle crash into a street sign early Sunday morning in Pomona.
Pomona: Pomona Police Department officers and Los Angeles County Fire Department  responded to a single vehicle crash at 2:36 a.m. Sunday, Nov. 21, at the intersection of Holt Boulevard and Via Del Paseo. After taking out a street sign, the driver took off on foot but was apprehended by PPD officers. No further information is available at this time.