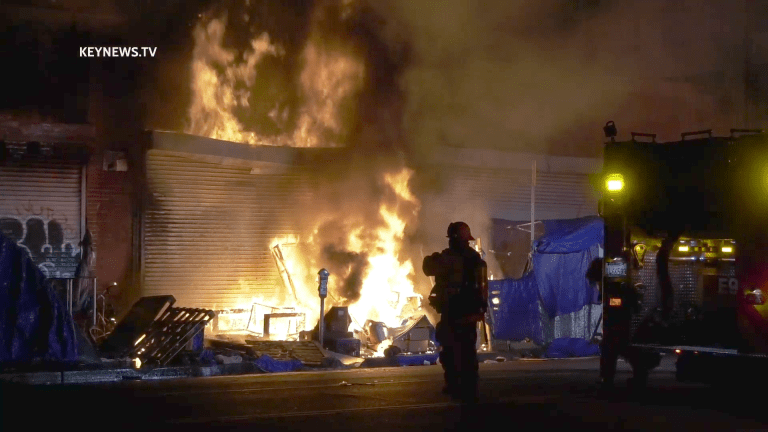 DTLA Outside Fire Spreads to Commercial Building
Fire burning a homeless encampment spread to a nearby commercial building on South San Pedro Street late Tuesday night.
Los Angeles: Around 11:08 p.m. Tuesday, June 8, 2021, the Los Angeles Fire Department responded to a large outside fire threatening a commercial structure on the 300 block of South San Pedro Street in downtown. When LAFD arrived at the location, they found a large homeless encampment on fire near a 100' x 100' one-story commercial building with smoke coming from the roof ventilators, according to LAFD. The blaze escalated into a Greater Alarm structure fire requiring additional companies. Firefighters forced entry into the building where they discovered fire inside. LAFD reported that it took 73 firefighters 22 minutes to extinguish the blaze. There were no reported injuries. The cause of the fire is under investigation.
Jack Reynolds Photojournalist, Key News Network