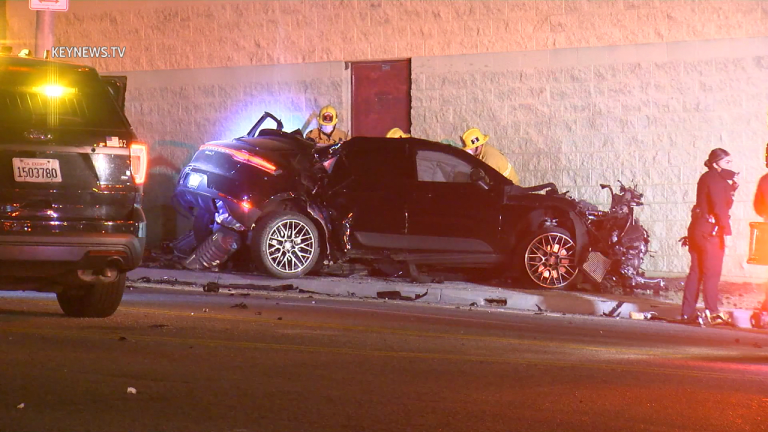 DTLA Solo Vehicle Collision Kills Male
Early morning Wednesday collision kills unidentified young male in downtown.
Los Angeles: A young male was killed in a solo vehicle crash when his Porsche SUV struck a light pole, splitting the vehicle in half . LAPD Rampart Division officers discovered the vehicle at 12:34 a.m. while on routine patrol in the area. The collision occurred just west of 1st Street and Beaudry. DOT closed traffic in both directions on 1st Street while officers investigated.
LA County Department of Medical Examiner-Coroner has identified the male as 30-year-old Isaac Kang.
​
Zak Holman Photojournalist, Key News Network