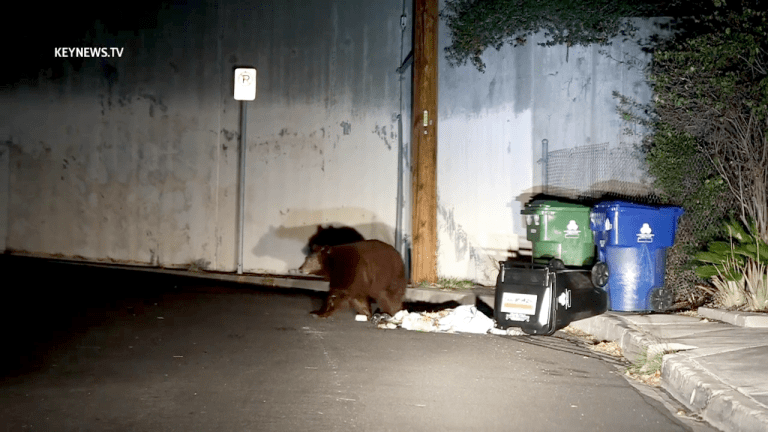 Eagle Rock Bear Sighting
Bear is seen rummaging through trash in an Eagle Rock neighborhood, perhaps same bear spotted a few days earlier.
Eagle Rock: LAPD responded to a report of a brown bear outside the front door of a home on the 2100 block of Estes Road Sunday night, Mar.7, 2021. The bear was seen rummaging through the trash and hopping into a backyard near Neal Drive and Estes Drive. LAPD Patrol officers responded but were unable to locate the bear. A call was made to Fish and Wildlife, but no response was initiated. Officers believe the bear to be the same bear spotted in the area a few days ago.
​
Edward Tovmassian Photojournalist, Key News Network
​