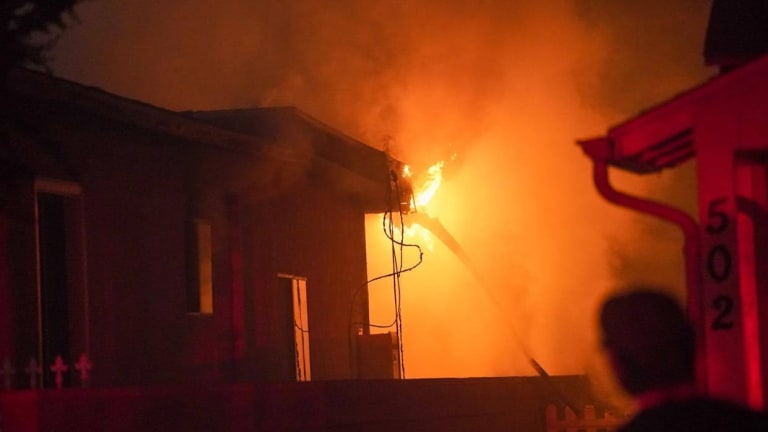 Early Morning Blaze at Single Family Home in Burbank
Firefighters battled an early morning fire at the rear of a home on Hampton Road.
Burbank, CA: Around 1:00 a.m. Sunday morning, Burbank Fire Department responded to a structure fire call for the 500 block of Hampton Road. When Crews arrived, flames were engulfing the rear area of the single family home. There were no injuries reported, and it is not known at this time if the home was vacant at the time the fire started.
​
​
This story is breaking and will be updated with additional information when available.
​
​​
​
Andrew Loera Photos, Key News Network
​