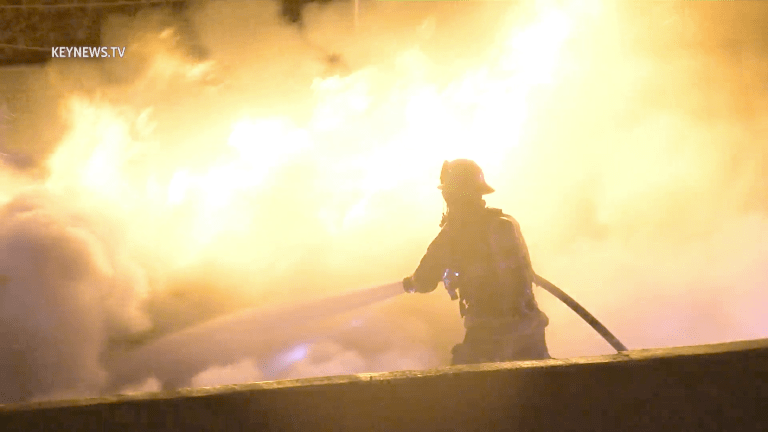 Early Morning Fiery Rollover on NB 101 Freeway in Downtown L.A.
Uninjured occupants exited vehicle before it caught fire after rollover incident south of Spring Street.
Los Angeles: No one was injured this morning when a single vehicle rolled over and caught fire on the Northbound 101 Freeway just south of Spring Street at 12:06 a.m. Thursday, Mar. 11, 2021. The occupants were able to exit the vehicle before it caught fire. The Northbound 101 was closed for approximately one hour while Los Angeles Fire Department battled the fire and crews worked to remove the vehicle.
​
Zak Holman Senior Photojournalist, Key News Network