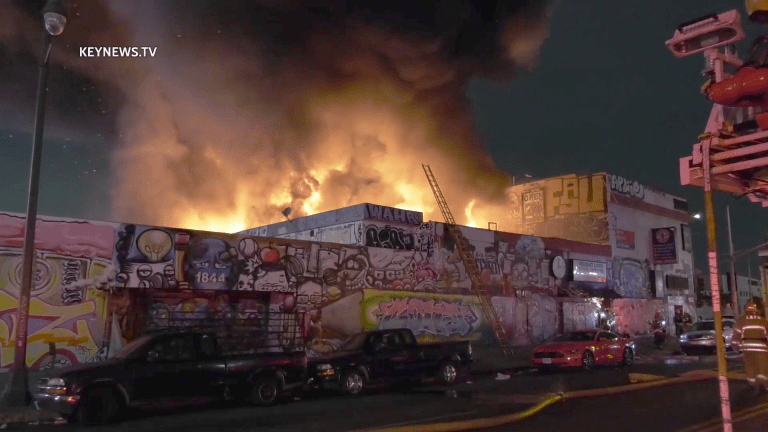 Early Morning Fire Burns Through Large Commercial Building in Downtown Los Angeles
Firefighters battled a Greater Alarm structure fire on South Main Street early Monday morning.
Los Angeles: The Los Angeles Fire Department responded to a structure fire around 2:08 a.m. Monday, June 7, 2021, on the 1800 block of South Main Street in Downtown Los Angeles. When crews arrived on the scene, the building was fully evolved in flames with fire through the roof. 
According to LAFD, it took 102 firefighters 51 minutes in defensive mode to extinguish heavy fire within and through the roof of a vacant 75' x 200' central section of a 200' x 200' combination one and two-story series of three adjoining buildings. No injuries were reported. The cause of the fire is under investigation.
Jack Reynolds Photojournalist, Key News Network