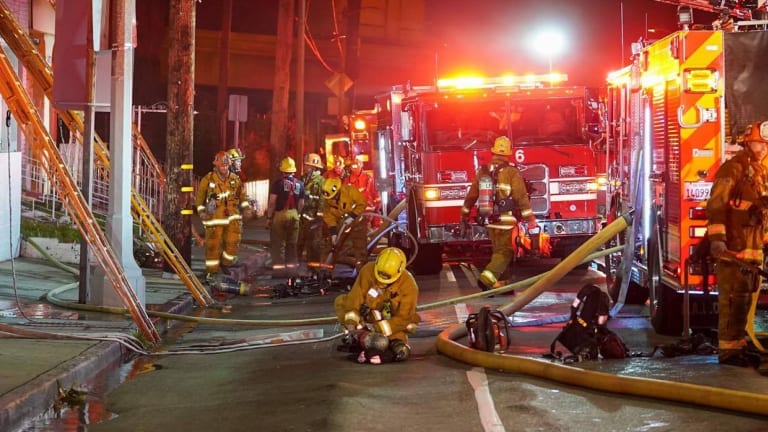 East Hollywood Commercial Building Damaged by Early Morning Fire
82 Firefighters battled early morning fire in an East Hollywood commercial building, man sent to hospital.
Los Angeles: The Los Angeles Fire Department responded to a call of a structure fire at 4:27 a.m., April 1, 2020, on the 600 block of North Normandie Avenue near Melrose Avenue in East Hollywood. The L-shaped commercial building was engulfed in flames, along with unconfirmed reports of possible occupants trapped inside. The 50 ft. by 100 ft. building was searched, which confirmed there were no trapped occupants.
​
​
The fire was extinguished in 38 minutes by a total of 82 firefighters, according to LAFD. It was also reported that a male, approximately 40 years old, was evaluated at the scene for smoke inhalation and transported to the hospital in unknown condition.
​
​
LAFD Arson Section Investigators were called to the scene to determine the cause.
​
Andrew Loera Photos, Key News Network
​