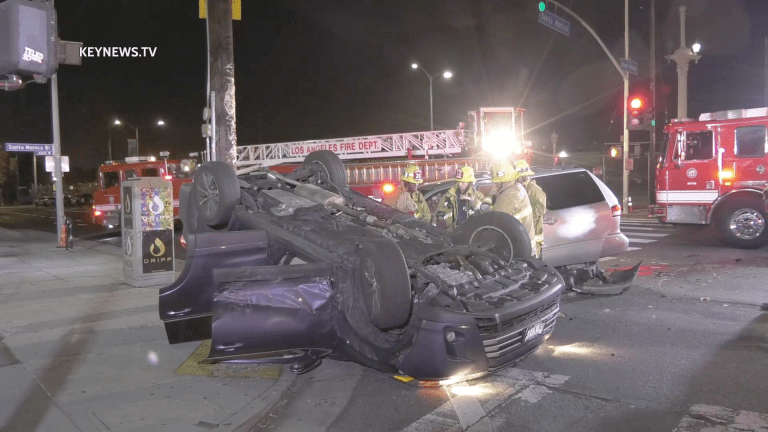 East Hollywood 2-Vehicle Collision with Rollover
One patient was transported to a hospital with injuries after a collision involving a rollover Monday night.
Los Angeles: Around 11:39 p.m. Monday, May 3, 2021, Los Angeles Fire Department responded to a collision involving two vehicles with one vehicle overturned on the  4400 block of West Santa Monica Boulevard in the city of East Hollywood. When crews arrived, they found two victims. The one victim in critical condition was transported to the hospital by LAFD paramedics. Four people outside the vehicle with a dog, may have been occupants in the vehicle.
Jack Reynolds Photojournalist, Key News Network