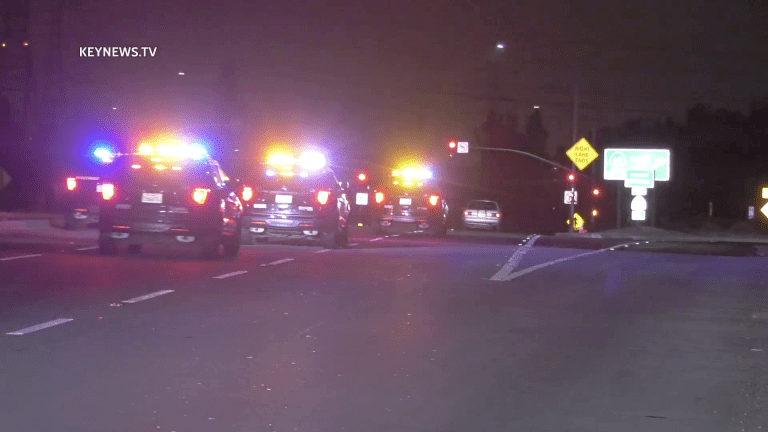 East Los Angeles Shooting Suspect Leads LAPD on Pursuit
Shooting suspect located by police in Monterey Park early Sunday morning after a pursuit on freeways.
Los Angeles: At approximately 2:30 a.m. Sunday, Apr. 25, 2021, Los Angeles Police Department received calls regarding a shooting at Whittier Boulevard and Gage Avenue in the city of East Los Angeles. When they arrived on the scene, the male suspect of the shooting took off in a vehicle with a female passenger. The suspect drove his vehicle down the I-5 South to the 605 North Freeway to the 60 West and exited off Rosemead going South. The suspect exited the freeway and pulled into a driveway at Kings Lodge Motel on the 300 block of South Garfield Avenue in the City of Monterey Park. The suspect then fled on foot into the motel. LAPD set up containment and was able to locate the suspect. LAPD is currently investigating the shooting. Sergeant Yerkey of LAPD Hollenbeck Division, spoke to Key News at the scene regarding the shooting and the pursuit.
​
Jack Reynolds Photojournalist, Key News Network
​