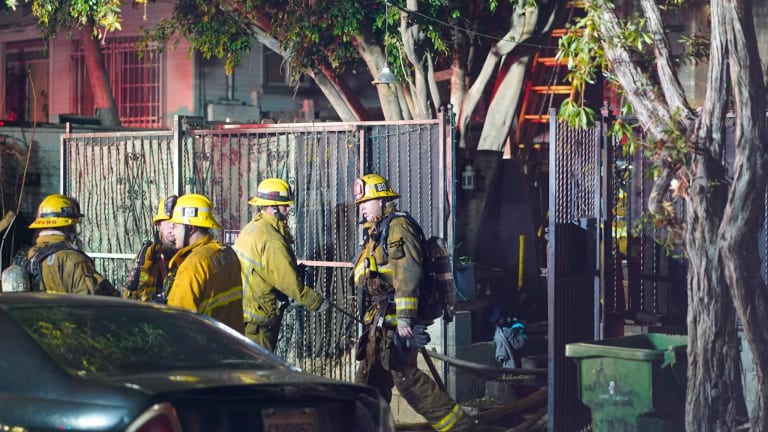 Echo Park House Fire, Loss of Property and Pets
Early morning fire causes severe damage and loss of pets.
Los Angeles: Los Angeles Fire Department responded to a house fire call early Monday at 2:19 a.m. in the 1600 block of N Lake Shore Avenue in Echo Park. Over 25 firefighters were on scene fighting the fully involved one-story residence. It took about 20 minutes to extinguish the flames, according to LAFD.
​
The home suffered severe damage, along with the loss of two beloved family dogs that perished in the fire.
​
​
​No persons were injured, and the cause is not known at this time.
​​
​
Andrew Loera photos, Key News Network