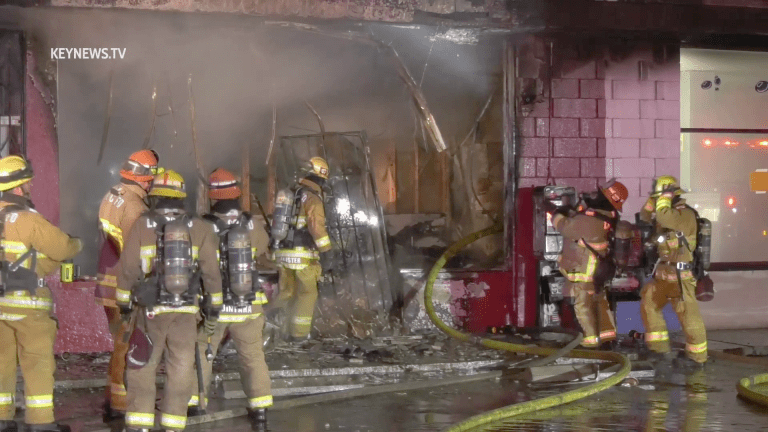 El Monte Strip Mall Restaurant Fire
LACoFD fought a blaze at a strip mall restaurant on E. Lower Azusa Road.
El Monte: At 10:55 p.m. Thursday, Mar. 11, 2021, Los Angeles County Fire Department responded to a structure fire on the 10300 block of E. Lower Azusa Road. When LACoFD arrived on the scene, the building was fully involved in flames. Crews went into offensive fire attack mode and a timely knockdown was achieved. LACoFD reported the business was a restaurant. No injuries were reported.
​
Jack Reynolds Photo journalist, Key News Network