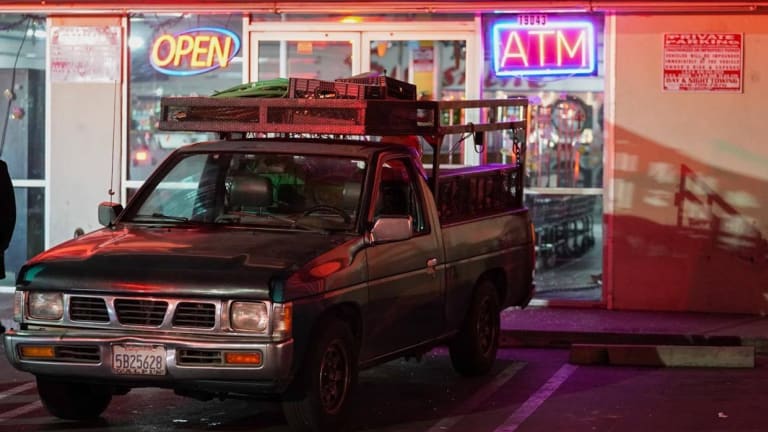 Evidence Left at Scene of Attempted ATM Robbery
Firefighters respond to a call of a structure fire and find evidence of attempted ATM robbery.
Los Angeles: At 3:42 a.m. April 1, 2020, LAFD responded to a call of a structure fire on the 19000 block of W Parthenia Street. When firefighters arrived, they discovered a truck parked outside directly in front of the shattered front door to a business, and smoke presenting from both sides of the ATM machine located inside. The truck also had a chain attached to the axle that snaked along the ground to the ATM machine.
​
​​
The smoke from the ATM machine prompted the call to the fire department, but by the time they arrived on the scene, the suspect(s) had already fled.
​
It has not been determined, at this point, if any money was stolen from the machine. LAPD was called to investigate.
​
​
Andrew Loera Photos, Key News Network
​