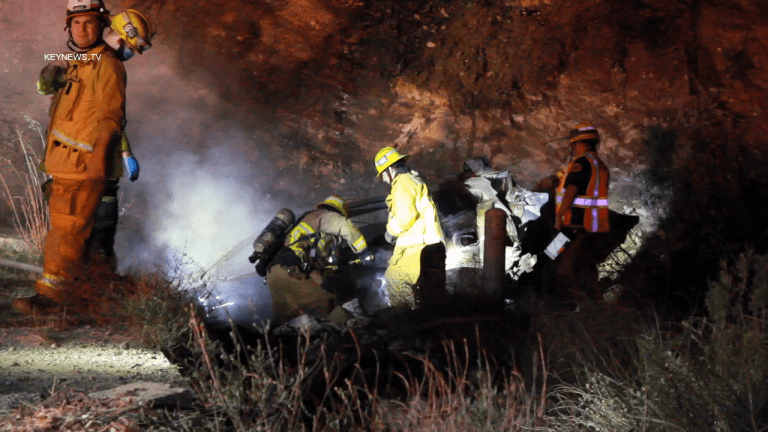 Fatal Collision on North Sierra Highway in Santa Clarita
One unidentified deceased person was found in a vehicle that caught fire after collision into hill.
Santa Clarita: At around 7:59 p.m. Wednesday, Feb. 24, a solo vehicle collided into the side of the hill causing the vehicle to catch fire. California Highway Patrol and Los Angeles County Fire Department reported to the incident on North Sierra Highway at Clampitt Road. According to CHP, one person was found deceased inside the vehicle. CHP and LA County Coroner will handle the investigation.
​
Oscar Sol Photojournalist, Key News Network