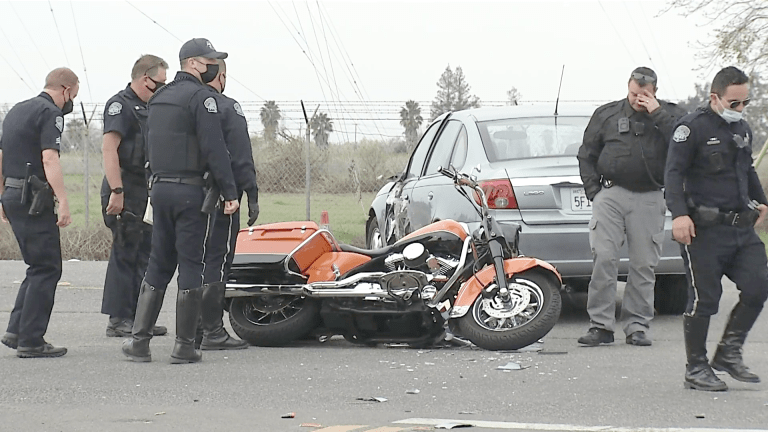 Fatal Motorcycle Crash in Modesto
A motorcyclist was killed Wednesday in a collision with a vehicle.
Modesto: On Wednesday, Mar.3, the eastbound lanes of Sylvan Avenue and East Oakdale Road were blocked off for several hours as the Modesto Police Department investigated a fatal motorcycle crash. Fire and EMS responded to the scene. Traffic investigators were also at the scene investigating. There are no other details at this time.
​
Gaby Muro Photojournalist, Key News Network